L'oréal
Beauty department in Bilka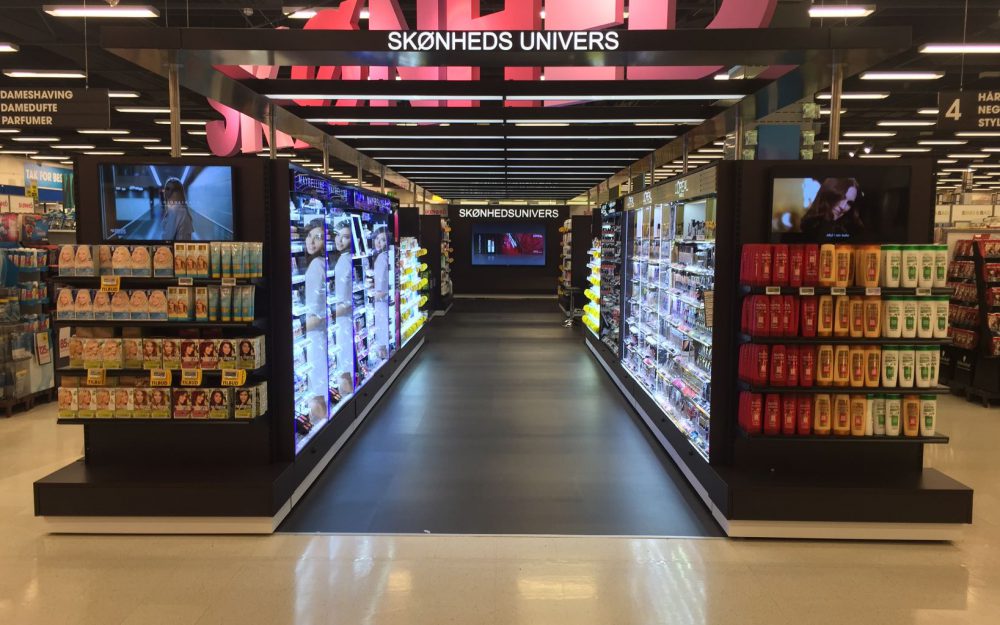 The new beauty department in Bilka was developed for L'oréal in close collaboration with Bilka. We developed a true beauty universe, a place the encourages shoppes to enter and try out the products.
UDDRAG FRA DANSK HANDELSBLAD, NOVEMBER 2016: INTERVIEW MED BILKAS SALGSDIREKTØR 
"…Det ekstra store markedsføringsfokus er en del af forklaringen på Bilkas øgede omsætning indenfor personlig pleje. Den absolut væsentligste årsag er dog den omfattende modernisering af flere Bilka-varehuse i hele landet.
Da vi lavede vores nye Bilka future-koncept, ville vi også satse mere på personlig pleje. Vi har derfor givet det mere plads og øget mængden af varer. Samtidig har vi en størrelse, hvor vi har kunne løfte indretningen til et mere eksklusivt udtryk med flotte udstillinger fortæller Bilkas salgsdirektør Peter Rodh Nielsen …"
Back to Our Work