STELTON
Global shop-in-shop concept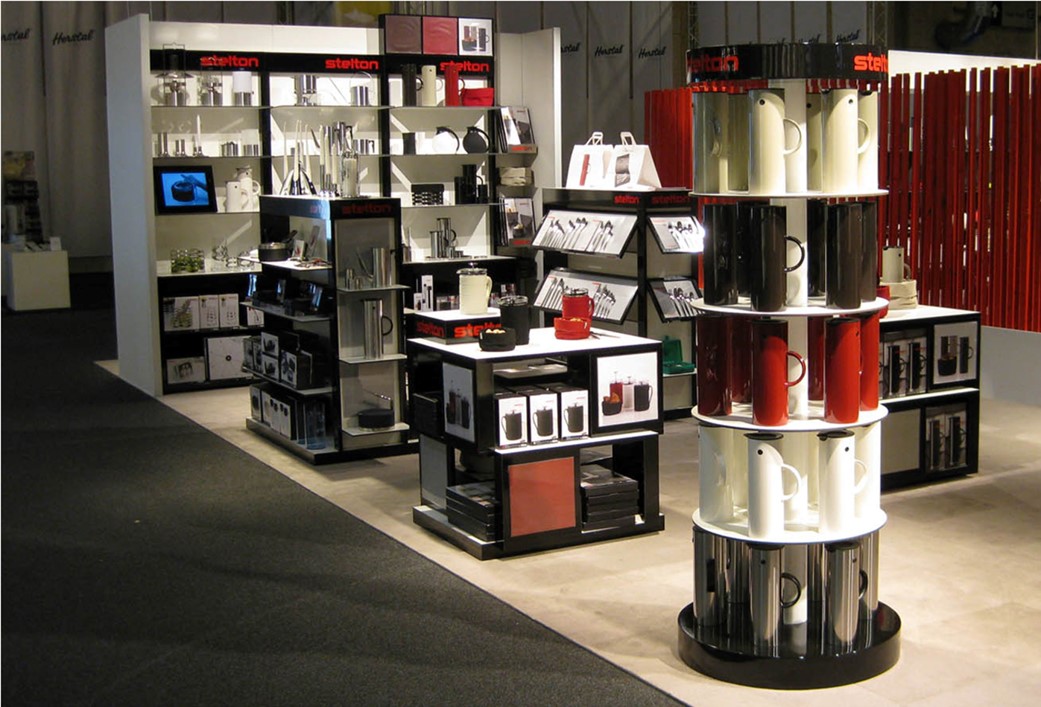 BACKGROUND AND BRIEF:
STELTON is a renowned Danish maker of a wide range of homeware products. Our brief was to design and produce a series of highly affordable shop-in-shop retail elements for distribution to shops worldwide.
CONCEPT AND DESIGN:
A series of distinctive yet, discrete back wall and gondola furniture elements designed to frame and deliver focus on STELTON products and ensuring highly effective merchandising. A knock-down system approach facilitates world wide distribution.
PROJECT AND PROCESS:
Managing large-scale, low-cost production in China. Conducting QC inspection and handling shipping to STELTON distribution centres in the US and Europe.
Back to Our Work