Svane Pharmacy
Lyngby Denmark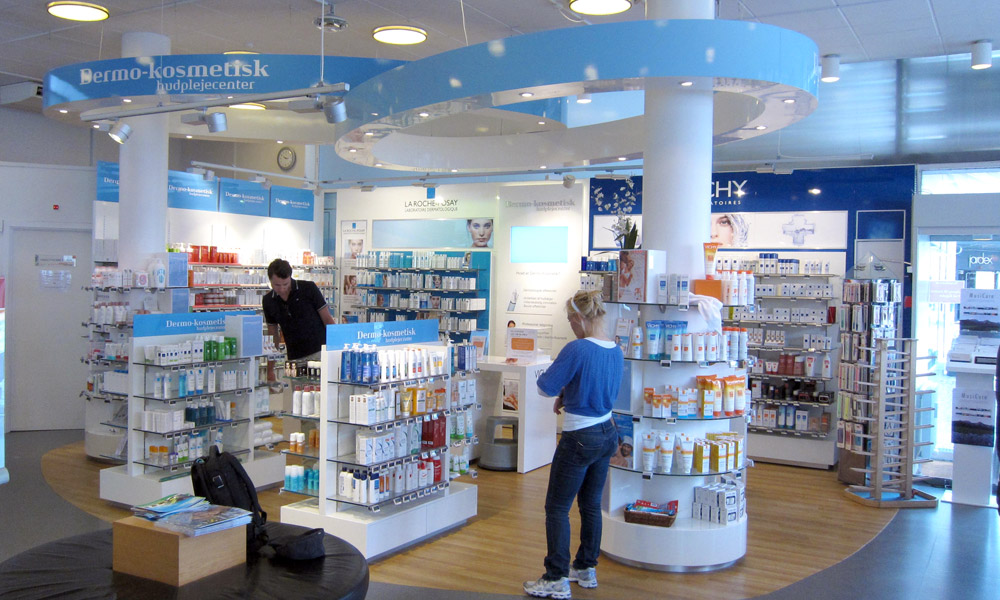 BACKGROUND AND BRIEF:
Danish pharmacies are the focus of political debate and are likely to face deregulation and thus increased competitive pressure. Proactive steps need to be taken to increase sales of OTC and healthcare products. Retail design is one obvious parameter for successfully achieving this objective.
CONCEPT AND DESIGN:
– A derma-cosmetic skin care centre in collaboration with Vichy. The centre is designed with separate roofing and flooring to create a distinct and exclusive, change-of-scene experience for both the customer and pharmacy sales staff.
– An 'OTC-only' counter placed apart from the 'prescription counters' in the pharmacy and providing separate and rapid check-out for OTC-customers.
PROJECT AND PROCESS:
Design and project managment by Glahn Retail.
More photos, Lyngby Denmark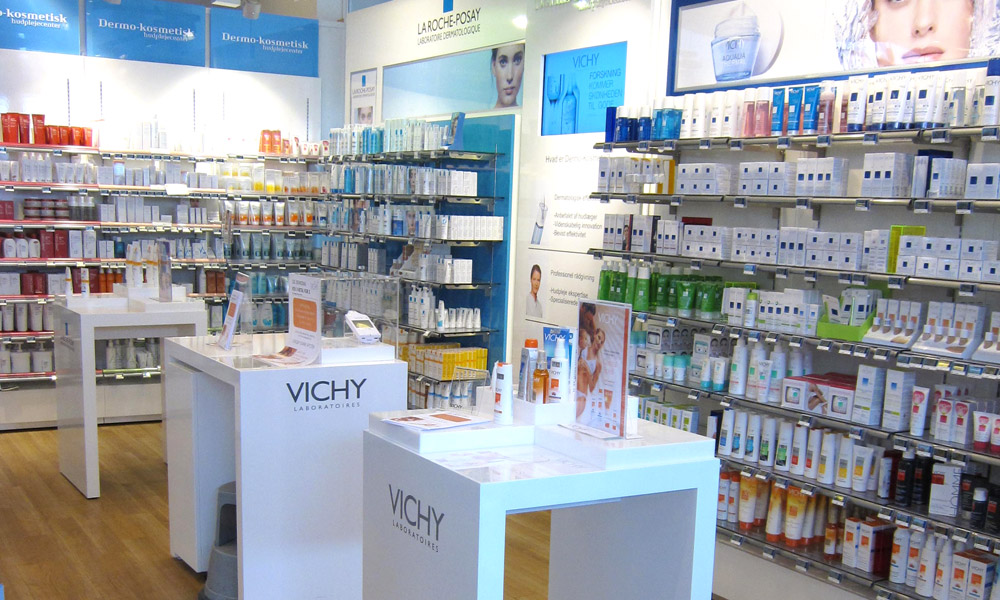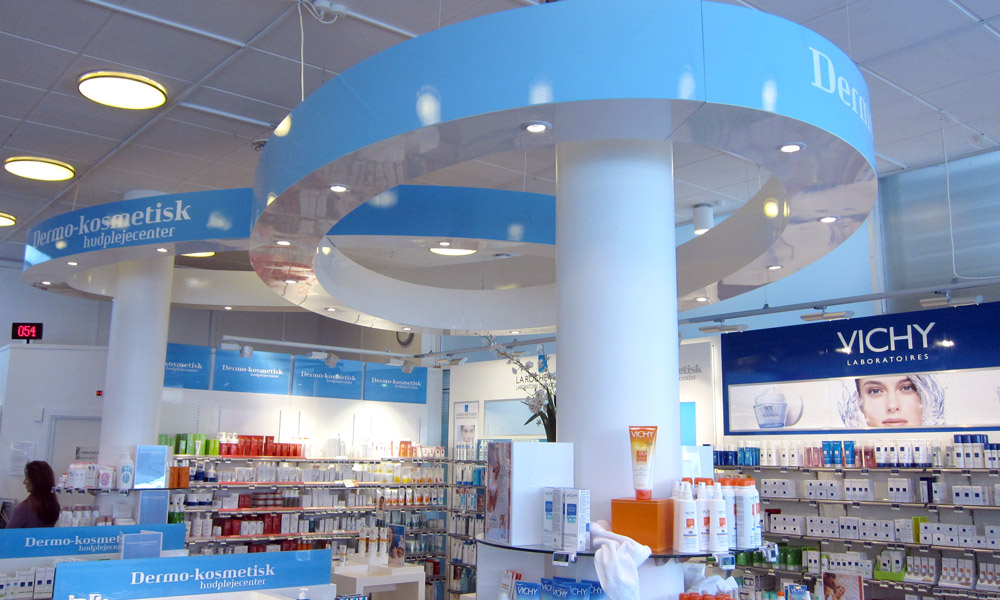 Back to Our Work